PAMP Progress Update
7/10/2023
Cementing the Port's new future: PoA's newly constructed PCT begins accepting cement ships
On Tuesday, May 9, the bulk carrier Key West became the first ship to utilize the Port of Alaska's (PoA) newly constructed Petroleum and Cement Terminal (PCT). The Key West began open-air off-loading a cement shipment from South Korea, a process that lasts two to four weeks. Open-air off-loading of cement can only take place during the summer through late fall months. Use of the first new Terminal marks an important milestone for a newly modernized, resilient Port of Alaska.
Located next to Alaska Basic Industries' cement-storage dome, the PCT is Alaska's only dock equipped with a bulk cement unloading and transfer system. The new PCT was successfully funded with a collaborative combination of local, state, and federal funding. Construction of the PCT was completed in 2022 during phase 1 of the Port of Alaska Modernization Program (PAMP).
The new terminal replaced the Petroleum, Oils and Lubricants Terminal 1 (POL1), which was built in 1965 and suffered significant damage after the magnitude 7.1 earthquake in 2018. The PCT was built to withstand ground-shaking levels three times higher than the 1964 magnitude 9.2 Good Friday Earthquake. Designed to last 75 years, the new PCT will continue to meet Alaska's economic needs long into 21st century.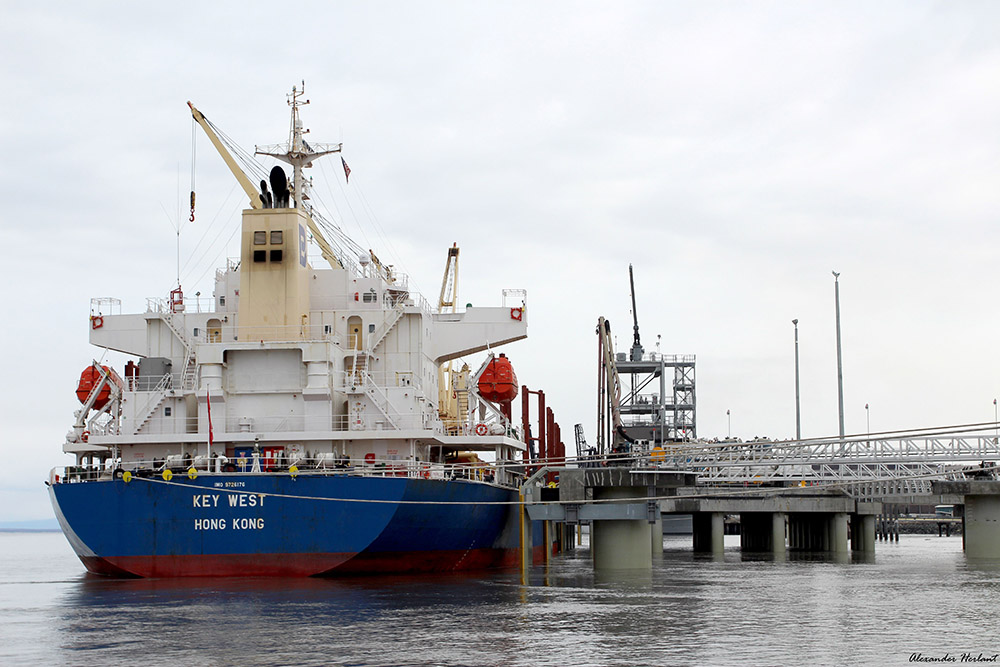 The bulk carrier Key West docked at the Port's newly constructed PCT.
Photo by Alexander Herlant.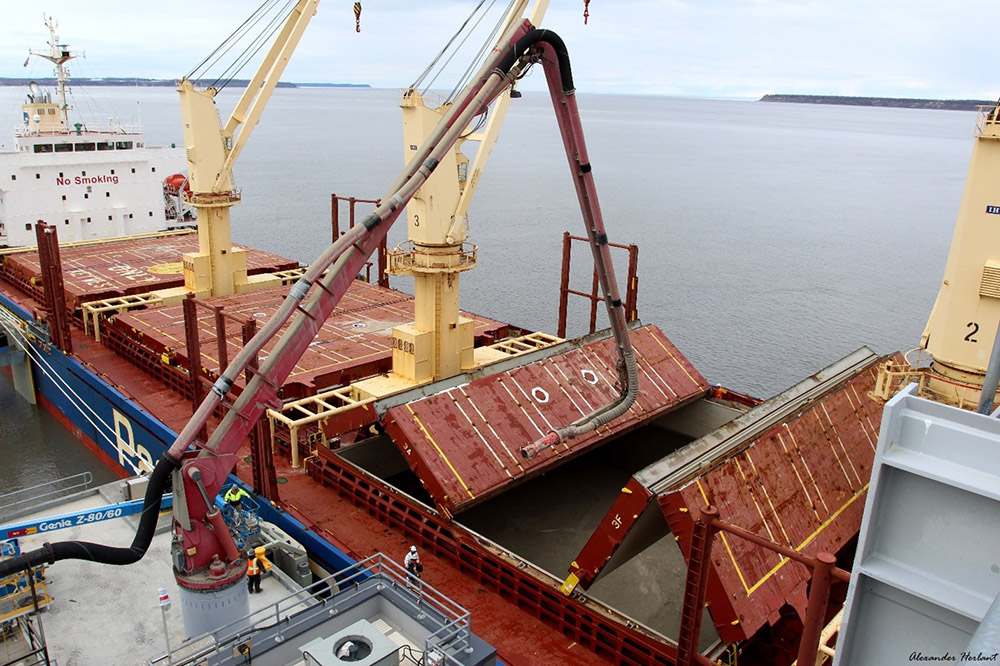 Off-loading the bulk carrier Key West in the open-air at PCT.
Photo by Alexander Herlant.
Port of Alaska
Address:
2000 Anchorage Port Road
Anchorage, Alaska 99501
Copyright © 2023 Port of Alaska Modernization Program. All Rights Reserved.