Cargo Terminal 1 Contracting
The T1 project will replace the existing Terminal 1 with a modern steel pile supported concrete deck warf built approximately 140 feet seaward of the existing dock. This seaward location will reduce sedimentation impact, improve berthing safety, and allow construction of the new terminal while the existing terminals remain operational.
The new T1 will support lift-on/lift-off and general cargo operations. Design of T1 includes accesses trestles, ship-to-shore gantry crane accommodations, marine mooring appurtenances, servicing utilities, landslide ground improvements, and adjacent site development.
The Municipality of Anchorage will advertise the Request for Proposals (RFP) for prequalification of general contractors, when it is available, on the Municipality of Anchorage's Purchasing Department website at: muni.org/Departments/purchasing.
This project will use a two-step bid process – a Request for Proposals for prequalification followed by request to provide a bid for qualified applicants.
The Municipality of Anchorage is committed to the construction of the new Cargo Terminal 1 as a high priority project. The project will be funded using a combination of federal grants, State of Alaska appropriations and Municipality of Anchorage funds.
Industry Day Event
Industry Day was held on October 17 and 18, 2023 to provide information to interested contractors for the upcoming Cargo Terminal 1 (or T1) project for Port of Alaska.
Port of Alaska, in partnership with the Municipality of Anchorage, hosted this event to explain the Municipal contracting process; to describe the design and construction features of the project – including elements that are unique to working in Alaska and at the Port; to solicit contractor input prior to the start of the procurement process; to encourage construction companies to network and form teams; to share the benefits of working with the Municipality and the Port; and to get a flavor for what spending a little quality time in Alaska could mean for you and your employees.
The first day of the event was held at The Hotel Captain Cook in Anchorage, AK and included multiple networking sessions, refreshments and presentations from the Municipal Manager Kent Kohlhase, Port Director Steve Ribuffo, and project leads.
The following day offered guided Port tours to get up close to the existing cargo terminal, view the existing conditions, understand the unique challenges of the project, and see completed work at the Petroleum and Cement Terminal.
For those that could not attend in-person, the opening remarks and presentations held on October 17 were offered online.
Questions?
If you have any questions, please contact us by emailing to portofalaska@anchorageak.gov or by calling 907-343-6200.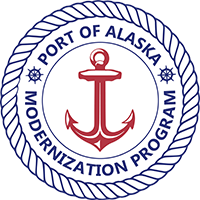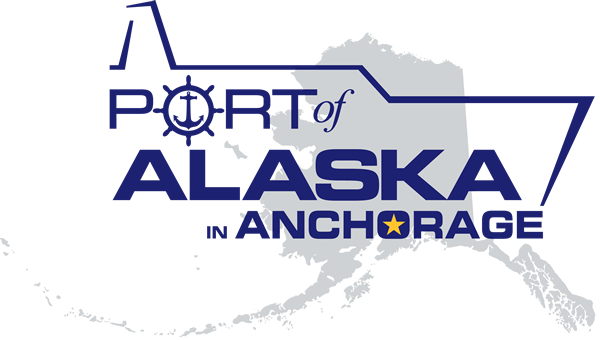 Port of Alaska
Address:
2000 Anchorage Port Road
Anchorage, Alaska 99501
Copyright © 2023 Port of Alaska Modernization Program. All Rights Reserved.