PAMP Progress Update
7/10/2023
PAMP project team looks ahead to cargo terminal construction
The final design of new cargo terminal 1 (T1) is now underway, with construction scheduled to begin in 2025 and finish in 2028. Cargo terminal 2 (T2) is planned to begin construction directly following completion of T1. A portion of the existing cargo terminals will be demolished as part of this project as well.
The cargo terminals will be specialized for different functions like petroleum transfers, roll-on and roll-off, and lift-on and lift-off operations. The terminals will also accommodate cruise ships, a vital part of Anchorage's tourism industry. Furthermore, each terminal will continue to support mooring for military vessels. Neighboring Joint Base Elmendorf-Richardson relies on the Port to support routine operations and urgent deployment of military personnel and equipment. Keeping the cargo terminals functional is a key part of national defense and disaster preparedness.
These new earthquake-resilient terminals will be located seaward of the existing terminals. This allows for safer ship berthing, reduces sedimentation impacts, and maintains port operations as the Port of Alaska Modernization Program (PAMP) progresses. The Port's cargo terminals keep goods moving year-round and supply 90% of Alaska residents with everyday necessities. Keeping them operational through construction and for years to come is crucial to the wellbeing of every Alaskan.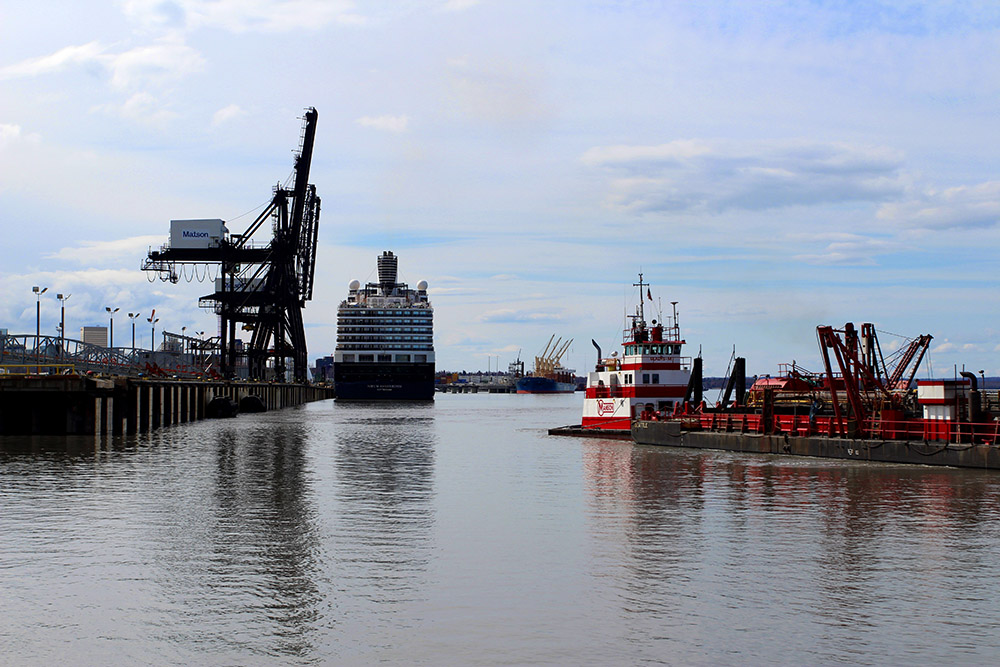 The Port serves as Alaska's key inbound cargo gateway and services military and cruise vessels. Photo by Alexander Herlant
Port of Alaska
Address:
2000 Anchorage Port Road
Anchorage, Alaska 99501
Copyright © 2023 Port of Alaska Modernization Program. All Rights Reserved.